About Me: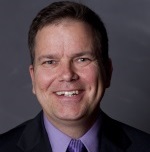 Leading with CARE:
Husband, father, brother, friend, MIS Professor, & Associate Dean. Interested in leadership, technology, and business education. For me it's all about progress, not perfection.
Some of my thoughts and ramblings:
There's a very fine line between a groove and a rut; a fine line between eccentrics and people who are just plain nuts. ~Christine Lavin Yesterday we moved Kaitlyn into her apartment.  She is an amazing person and I am looking forward to watching her continue to...